Food, wine and the journey it takes you on
Our trail starts from the city of Leeds before we head East towards the market town of Beverley and the coast. After exploring the vineyards in this area we head towards North Yorkshire taking the coastal roads or ambling through the Yorkshire Wolds.
Heading back inland across the North Yorkshire Moors we pass the lovely town of Malton before arriving in the historic city of York - an ideal and central location to explore all of the surrounding vineyards and sights.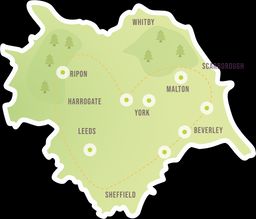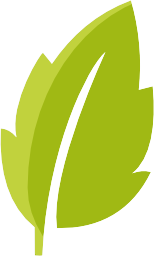 Leeds
Energy, momentum and creativity
Leeds is the cultural, financial and commercial heart of the area and is the largest legal and financial centre outside London. In 2018, Leeds embarked on a five-year cultural investment programme, culminating in a year of cultural celebration in 2023 with the city hosting an international cultural festival which will harness the energy, momentum and creativity of the area.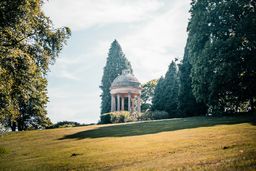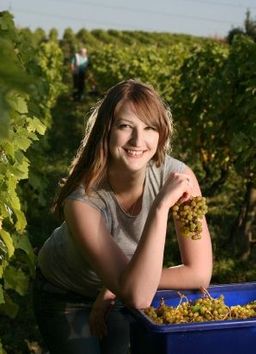 Leventhorpe Vineyard
Established in 1985, Leventhorpe re-introduced commercial wine-growing to Yorkshire. The five acre vineyard is situated within Leeds City boundary although the area certainly isn't new to wines!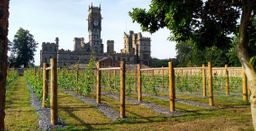 Carlton Towers Walled Garden
Nothing quite prepares you for your first encounter with Carlton Towers. Hidden away in a quiet corner of rural Yorkshire, it combines history and beauty on an epic scale.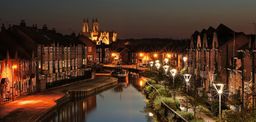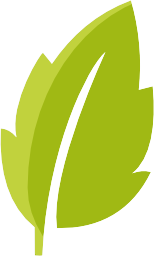 Beverley
Beautiful, charming and historical town
Beverley is a market town in the East Riding of Yorkshire and is known for it's Minster, Beverley Westwood, North Bar (a 15th-century gate) and Beverley Racecourse. Beverley offers a unique shopping experience in a beautiful, charming, and historical setting, perfect for locals and visitors alike. The cobbled streets and charming courtyards contribute to its appeal.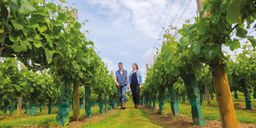 Laurel Vines
Born from a passion for developing the vines and grapes to produce the best quality wine. Laurel Vines are committed to producing quality wines and is family owned and run, with everyone playing a part in the vine growing, picking and the wine production.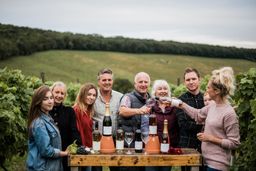 Little Wold Vineyard
Tucked away in the rolling hills of the Yorkshire Wolds, Little Wold Vineyard boasts stunning views in it's rural but easy to reach location.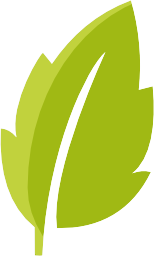 York
Roman roots and a Viking past
Imagine a city with Roman roots and a Viking past, where ancient walls surround contemporary independent shops and vibrant eateries and there's a festival for every month of the year.
Perfectly placed half-way between London and Edinburgh and with the glorious Yorkshire Dales, North York Moors and Wolds right on the doorstep, York is unlike any other English city. There's thirty world-class museums you can explore, the best racecourse in the country and a thriving cultural scene.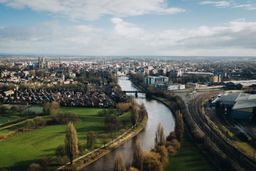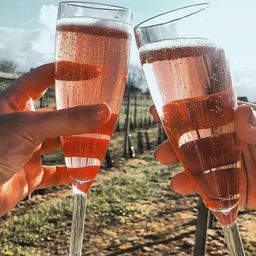 Yorkshire Heart
Here at Yorkshire Heart the hard working team are focused on producing award winning fine English wines from grape to glass in their Vineyard & Winery as well as a fantastic range of quality easy drinking craft beers from the heart in cask and bottles at their modern micro-brewery.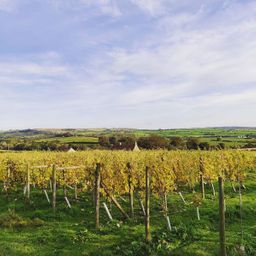 Ryedale Vineyards
Ryedale Vineyards is a family business owned and run just outside of Malton, North Yorkshire at the foot of the North Yorkshire Wolds. The vineyard was planted in 2006 with a second site at Howsham established in 2008 and they are currently the most northerly commercial vineyard in Britain.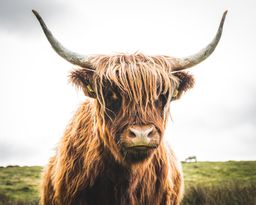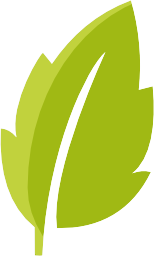 Harrogate
The heart of Yorkshire
A Victorian spa town and rural district that contains the medieval city of Ripon, a designated Area of Outstanding Natural Beauty and four charming but very different market towns; Boroughbridge, Knaresborough, Masham and Pateley Bridge.